Melbourne

High School




Classes of 1979 - 1981
Organized & Sponsored by
Class of 1980
The Mel-Hi Class of 1980's 30 Year Reunion
was held on October 8-10
Hope you enjoyed the Reunion!
Check back soon for pictures and other announcements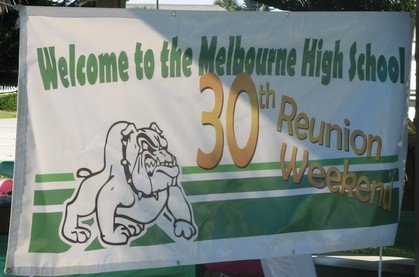 Sunday Paddle Out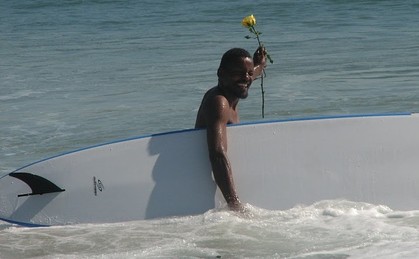 ---
FIRST TIME HERE?
Please complete the Registration Form by clicking on the "DAWG" Profiles link on the left hand side of this page. Whether you will be attending the 30 Year Reunion, or any future events, this data will be helpful to pass along information to you and your friends. Email is required so that you receive all of the latest announcements from the site.
Note: If you graduated with us and don't see your name or wish to be a guest to the site, we can add you, just click on Contact Us and request to be added.
We are trying to connect to as many classmates as possible.
PLEASE forward this link to everyone in your contacts that graduated Mel-Hi in 1979, 1980 or 1981.
www.MELHI1980.com
NEED ASSISTANCE
Have any questions about how to use this site, or want to put pictures and videos on your Personal Page? Click on the How to use this Site link on the left hand side of this page.
---
Links to More Bulldog Sites
Melbourne High School Mel-Hi PTO Booster Club
Mel-Hi Crew MHS Ladies Soccer MHS Marching Band
Brevard Schools Mel-Hi Robotics
Know of any other Bulldog Websites?
Contact the Site Administrator
ANNOUNCEMENTS
The Mel-Hi Class of '79 is holding its 40th Reunion on Friday, Sept. 20, and Saturday, Sept. 21, 2019, to coincide with Mel-Hi's Homecoming (we play Titusville that Friday evening).

Itinerary is being finalized, but we will plan to meet at the high school Friday around 5 p.m. or so and attend the game with an after-game location TBD. We'll also do a food/drink sort of thing Saturday night around 6 p.m. (details/pricing TBD).

You can go to our Mel-Hi'79 Facebook page and jump on there, or feel free to email Sarona Soughers Winfrey at melhi79@yahoo.com. Would love to see everyone there!
Class Flower - Yellow Rose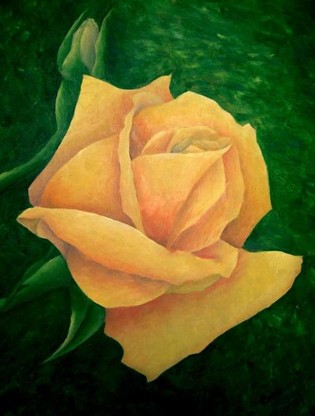 Class Motto - "The best of times are our times together"
Class Song - The Long & Winding Road - The Beatles
The long and winding road
That leads to your door
Will never disappear
I've seen that road before
It always leads me here
Leads me to your door
The wild and windy night
That the rain washed away
Has left a pool of tears
Cryin' for the day
Why leave me standin' here?
Let me know the way
Many times, I've been alone
Many times, I've cried
Anyway, you'll never know
The many ways, I've tried
And still they lead me back
to the Long winding road
You left me standin' here
A long, long time ago
Don't leave me waitin' here
Lead me to your door
But Still they lead me back
To the long winding road
You left me standing here
A long, long time ago
Don't leave me waitin' here
Lead me to your door
Yeah, Yeah, yeah, yeah
---
All I Ever Really Needed To Know ...
Most of what I really need to know about how to live and what to do and how to be I learned in Kindergarten. Wisdom was not at the top of the graduate school mountain but there in the sandbox at nursery school. These are the things I learned . Share everything. Play fair. Don't hit people. Put things back where you found them. Clean up your mess. Don't take things that aren't yours. Say you're sorry when you hurt somebody. Wash your hands before you eat. Flush. Warm cookies are good for you. Live a balanced life. Learn some and think some. And draw and paint and sing and dance and play and work every day some. Take a nap every afternoon. When you go out into the world watch for traffic. Hold hands and stick together. Be aware of wonder.
Remember the little seed in the plastic cup. The roots go down and the plant goes up and nobody really knows how or why. But we are all like that. Goldfish and hamsters and white mice and even the little seed in the plastic cup they all die . And remember the book about Dick and Jane and the first word you learned, the biggest word of all: LOOK. Everything you need to know is in there somewhere. The Golden Rule. Love. Basic Sanitation. Ecology. Politics and Sane Living.
Think of what a better world it would be if we all had cookies and milk about 3 o'clock every afternoon and then lay down with our blankets for a nap or if we had a basic policy in our nation and other nations to always put things back where we found them and clean up our own messes. And it is still true no matter how old you are, when you go out into the world
it is best to hold hands and stick together. ~ Robert Fulghum